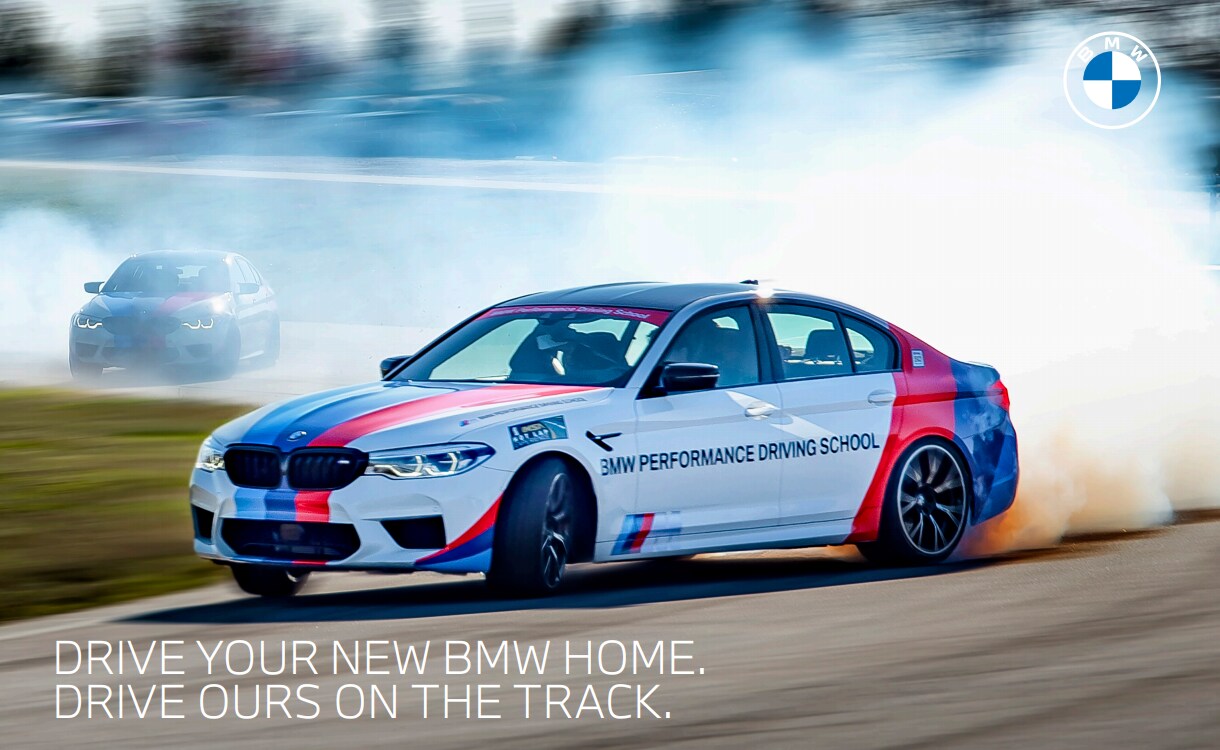 EVERY NEW BMW PURCHASE COMES WITH A NEW OWNER'S TRACK DRIVE EXPERIENCE, AN OUTING JAM-PACKED WITH EXCITEMENT IN A VARIETY OF BMWS. 
You'll get 2 complimentary seats for a special owner's only program at the BMW Performance Center in South Carolina or Southern California. It's an invitation to an outing loaded with fun and excitement. You and a guest will get started with a safety briefing and short overview, then it's out to the track for BMW drive time. There's also a journey through our off-road course and an unbelievable Hot Lap ride included too. And if you're interested, stick around afterwards for a Q & A session with our resident BMW experts. It's a $598 value (2 seats x $299) and it's complimentary to all new owners from the BMW Performance Center.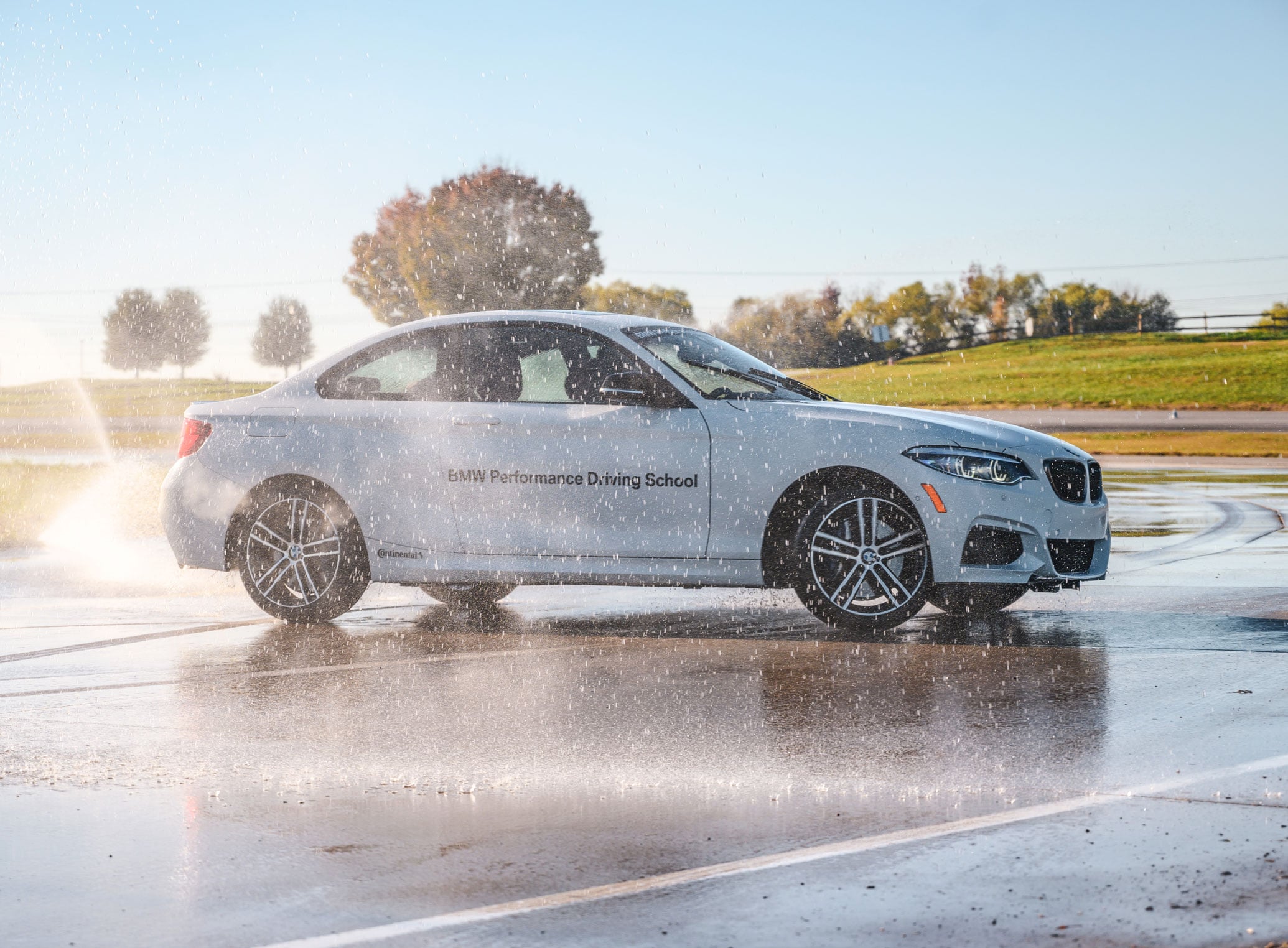 THE BMW PERFORMANCE CENTER. 
We're a BMW destination unlike any other. It's where owners, fans and driving enthusiasts alike get to experience the BMW brand in a way it can truly shine: On the track. You'll be treated to behind-the-wheel fun in multiple BMWs, accelerating, braking and turning while lapping in our Performance Drive segment. Then it's out to explore the off-road course for X-Vehicles. Drivers will travel over obstacles, ascend and descend hills, traverse water crossings and frame-bending berms in an amazing display of X-Drive technology. For the grand finale, it's time to strap in for a pro Hot Lap. You'll see, hear and feel our M5's powerslide through the turns, scream down the straights and drift at the limits of physics. It's an outing that will leave you with an unforgettable impression.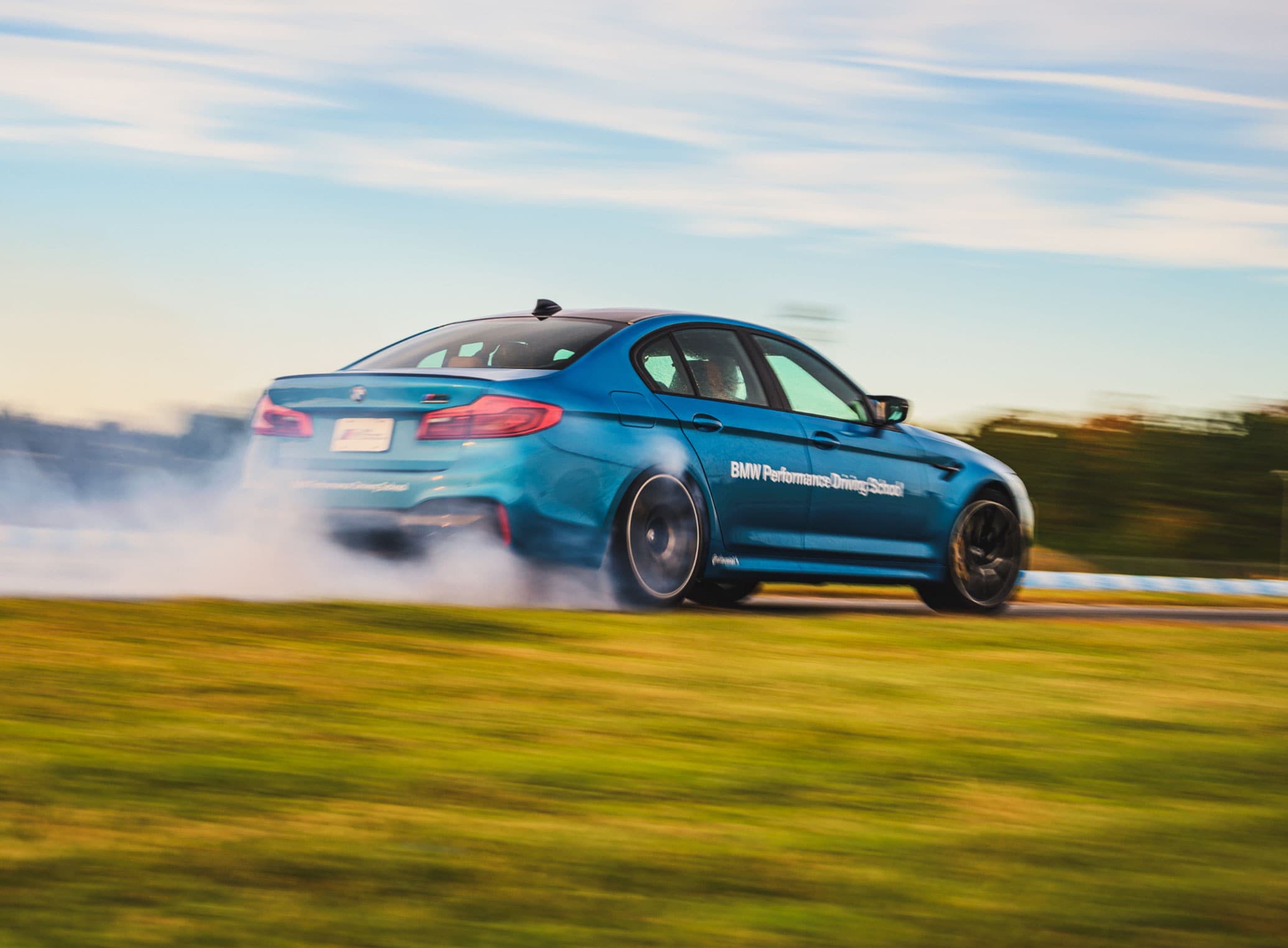 WE CAN'T WAIT FOR YOU TO VISIT.
Join us and see exactly why we're known as The Ultimate Playground. Spend your day immersed in everything BMW, enjoy gourmet meals at our cafe or stop by the gift shop to score that perfect souvenir to remember your adventure at the BMW Performance Center.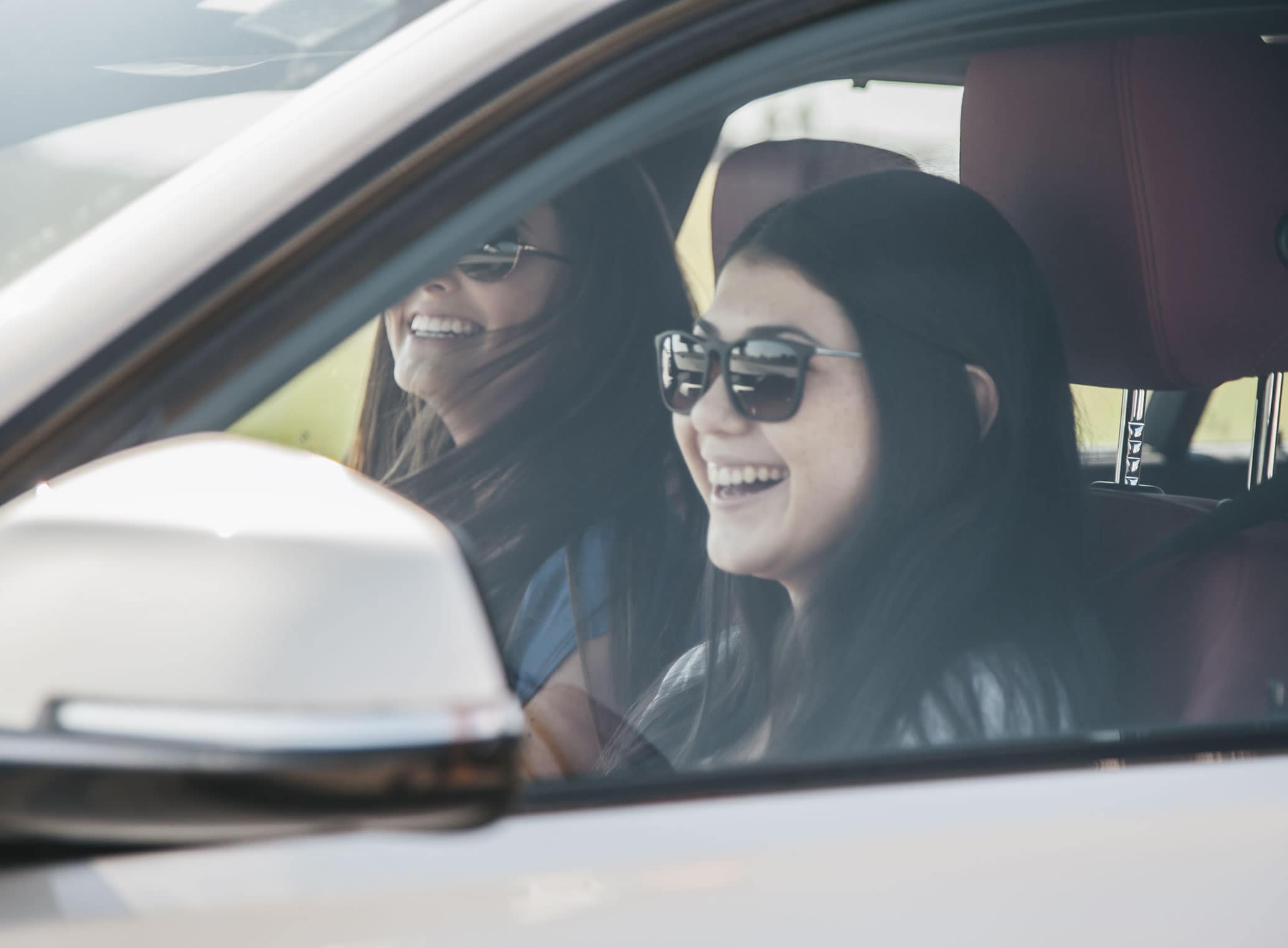 HOW IT WORKS: IT'S EASY TO REDEEM THIS COMPLIMENTARY PROGRAM. 
Owners should visit bmwperformancecenter.com for a program overview and available calendar dates, then call 888.345.4BMW to redeem your complimentary New Owner's Track Drive package and schedule your day. Provide the Dealership name, VIN # and date of sale and that's it! And with no additional paperwork and no additional cost, it's easy to see why the choice you made on your new Ultimate Driving Machine® is definitely the Ultimate in good decisions.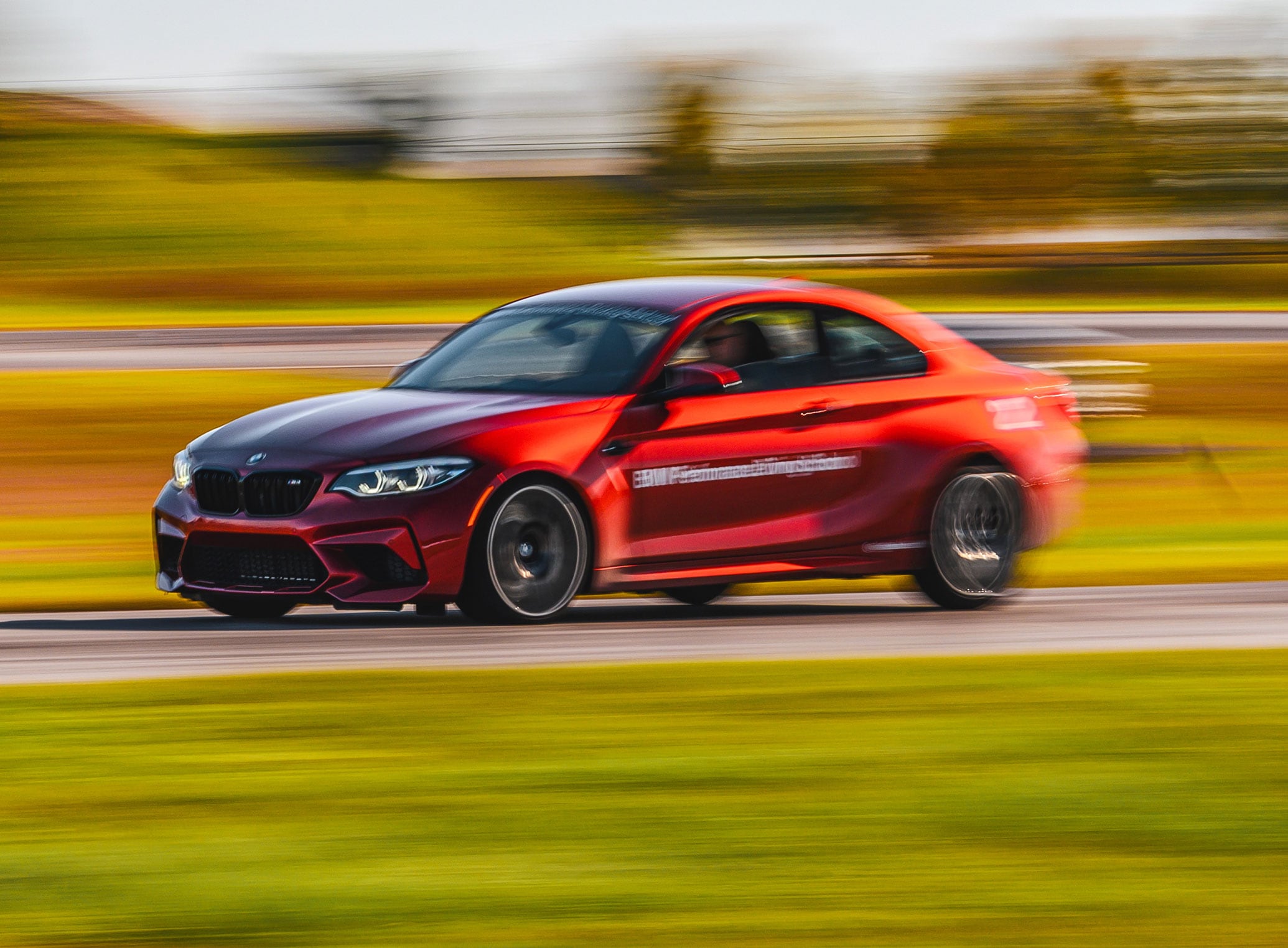 New vehicle purchases and lease customers only Program certificates must be redeemed within one year of purchase. Offer holds no cash value and is not applicable for credit. 

NEW OWNER'S TRACK DRIVE FREQUENTLY ASKED QUESTIONS
The Performance Center offers a variety of schools and experiences, group events and more. You can find more information on the Performance Center at bmwperformancecenter.com or the call center at 888-345-4BMW. 
What is the New Owners Track Drive? 
The New Owner's Track Drive is a partial day program that's free for all new BMW purchases made in 2020. 
What does it include? 
The program itself consists of a Performance Drive on track (lapping in multiple BMW models), an off-road excursion in an X-vehicle, a Hot Lap with a pro driver, and an elective wrap-up Q&A session with a BMW expert. 
What is the cost of the program? 
The program is Complementary for all new programs purchases and is valued at $299 per person ($598 total). However, it cannot be used towards the vehicle purchase, nor can it be used as credit towards another program. 
What is needed to redeem the program? 
The new owner should verify the potential calendar dates that would work for them then call our 800 number with their VIN, BMW Center name and date of sale. The BMW Performance Center reservations team will do the coordination of the schedule and provide the driver with information they need to attend the class. 
Does the program include meals or lodging? 
No, the participants will have to provide their own travel, meals and accommodations. We do have reasonably priced gourmet dining available in our cafes with a wide variety of choices for both breakfast and lunch. Complimentary coffee and bottled water are included at both locations. There are also recommended hotel rooms through our network of lodging partners. 
How many people are able to come to the performance center? 
The program includes one vehicle per two people: the new owner and their guest. They will share a vehicle and switch driving rotations in each of the exercises. 
Does the program come with used BMW sales certified sales? 
Unfortunately, no, this offer is only available for new BMWs purchased in 2020. Contact the BMW Performance Center to acquire Gift Certificates with a 25% Off discount if you'd like to include a driving experience in other sales.
Who do I contact to find out more information? 
Visit
www.bmwperformancecenter.com
for further program information interview the calendar of available dates. New owners can also send emails to our reservations team at info@bmwperformancecenter.com or call 888-3454 BMW. 
Will customers drive the same model they've purchased?
Due to the limitations of fleet inventory and specific model attributes, we cannot guarantee participants will drive the same model that they've purchased. There will be 3-4 different vehicles driven throughout the day. 
Is the program transferable? The New Owner's Track Drive can be utilized by any licensed driver at the same address as the vehicle's purchaser
Hours
Monday

7:30AM-7:00PM

Tuesday

7:30AM-7:00PM

Wednesday

7:30AM-7:00PM

Thursday

7:30AM-7:00PM

Friday

7:30AM-7:00PM

Saturday

9:00AM-6:00PM

Sunday

Closed